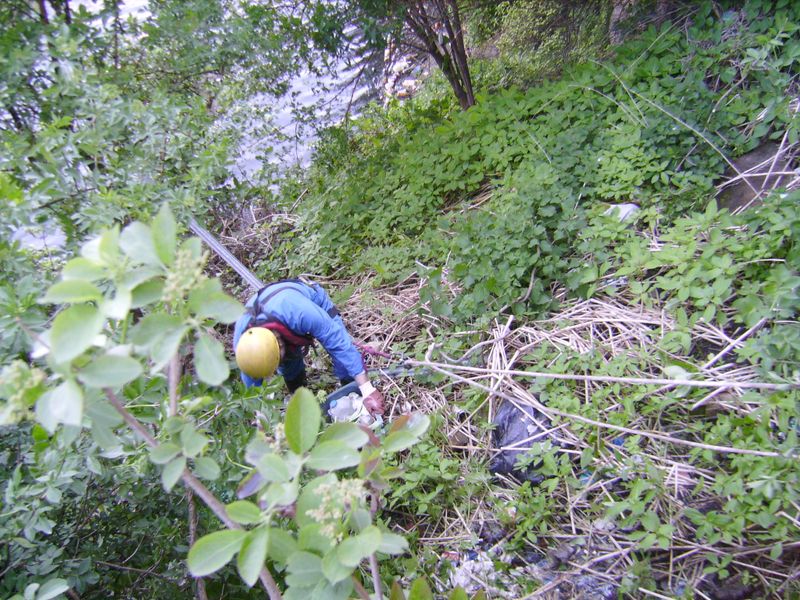 On May 11th Mersey Basin Campaign worked in partnership with both Manchester and Salford city councils, to help tackle the littering and fly tipping at Woden Street footbridge. Mersey Basin Campaign funded the use of specialist contractors from the Up and Under Group Ltd to collect the litter and debris that has been dumped off the bridge and down the steep bank of the River Irwell. The two-man rope team were vital as no one else could access such a steep and potentially dangerous site.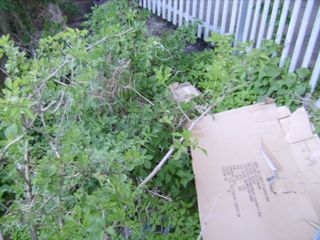 Hard to see with all the vegetation - but this area is full of rubbish that people have dumped rather than dispose of properly.
Working on a gorgeous sunny day the contractors worked hard collecting and winching buckets of litter up to the bridge. Whilst this was going on, Mersey Basin Campaign and staff from the Manchester City Council street environment team cleared the litter, debris and rubble from under the railway arches on the Manchester side. Over on the Salford side members of Salford City Council's clean team removed litter and cut back grass and vegetation to make the whole site look greatly improved.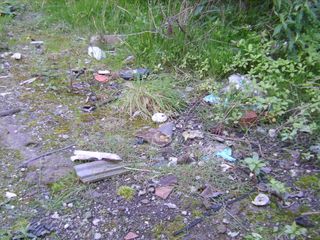 Not very nice!
The litter collected by the Up and Under contractors combined with the litter and debris collected by Manchester City Council and Mersey Basin Campaign filled an entire skip almost to overflowing. There was lots of general litter such as plastic bags and bottles, food packaging and drinks cans. Some more interesting items collected included a sledgehammer, a huge lorry tyre and a Sainsbury's shopping trolley that was pulled from the river.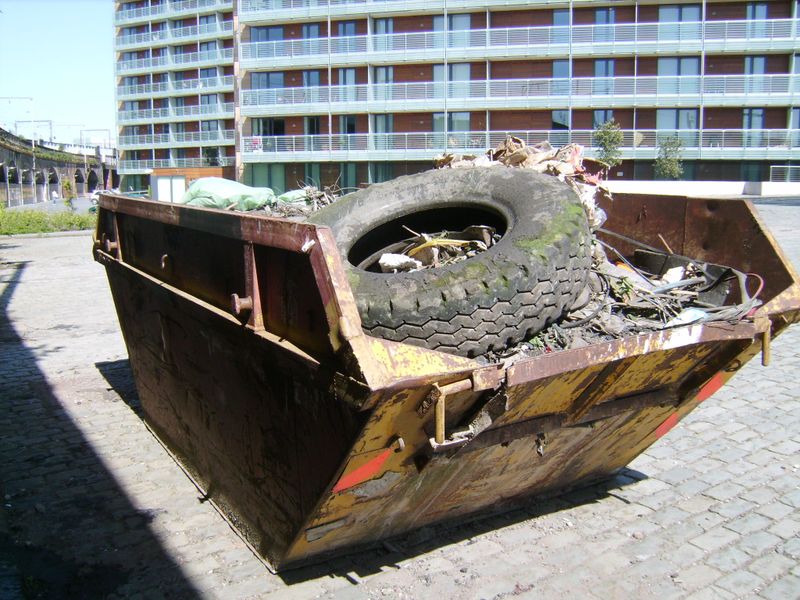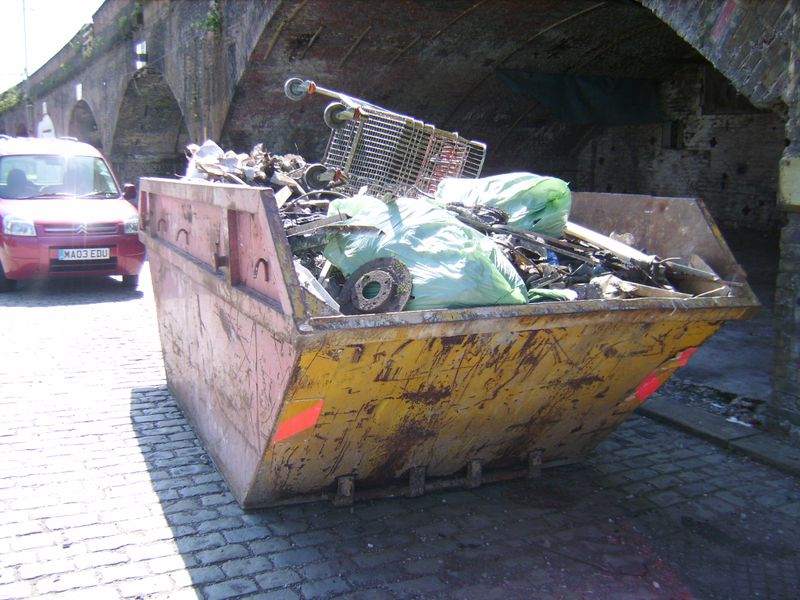 Hard to believe how much rubbish was collected in only a few hours!
Woden Street footbridge has historically been a notorious spot for fly tipping and lack of lighting with rubbish everywhere makes the site feel very unsafe for most people. A student from Manchester Metropolitan University called Emily Spruce - who lives on the Salford side - uses the bridge regularly (as do many other people who passed us whilst we were hard at work!) to get to university but she has wanted the area improved for some time.
Emily approached the three local authorities: Manchester, Salford and Trafford as Woden Street footbridge is where their three borders meet, to try and get something done to make the place more pleasant. That was before Christmas and now the project is at its final stages. The clean-ups around the bridge are only phase one as next week the large stretch of wall along the Salford side that is currently covered in graffiti will be whitewashed in preparation for a 40ft mural to be painted on it. The mural will feature various landmark buildings from each of the three local authorities and will be coated with a special substance to prevent people spraying graffiti over the top. There will be a launch event on May 24th with local school children adding to the artwork beneath the bridge as well as a barbeque and what is hoped will be a festival-type atmosphere. This community engagement is hoped will help to foster a sense of ownership for the new artwork and help the community to look after it.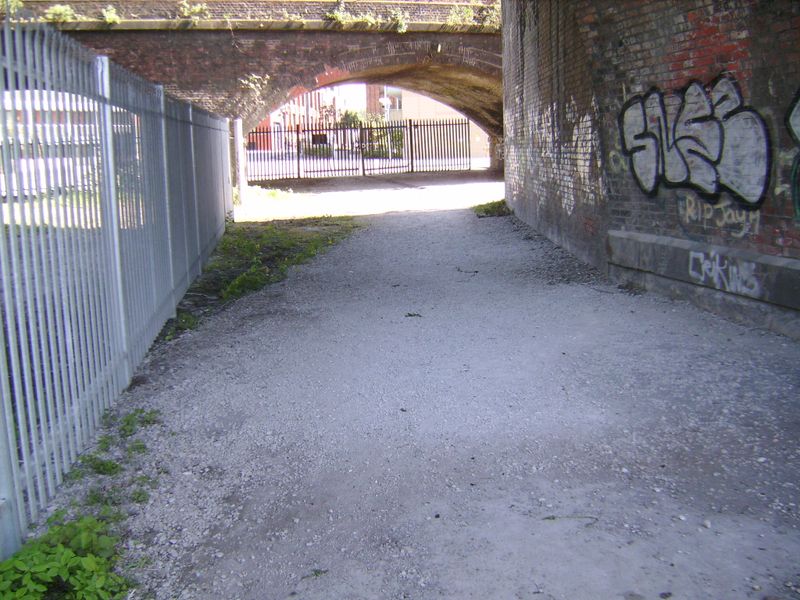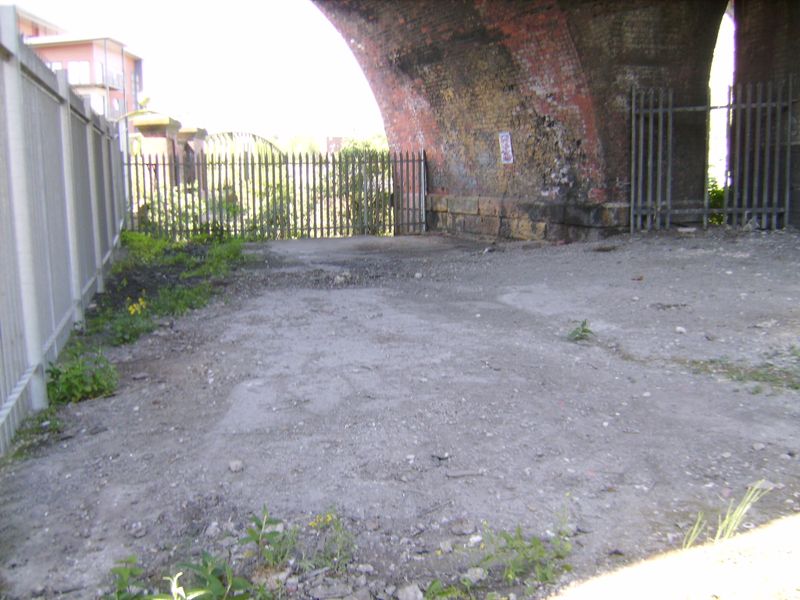 Manchester side - absolutely spotless!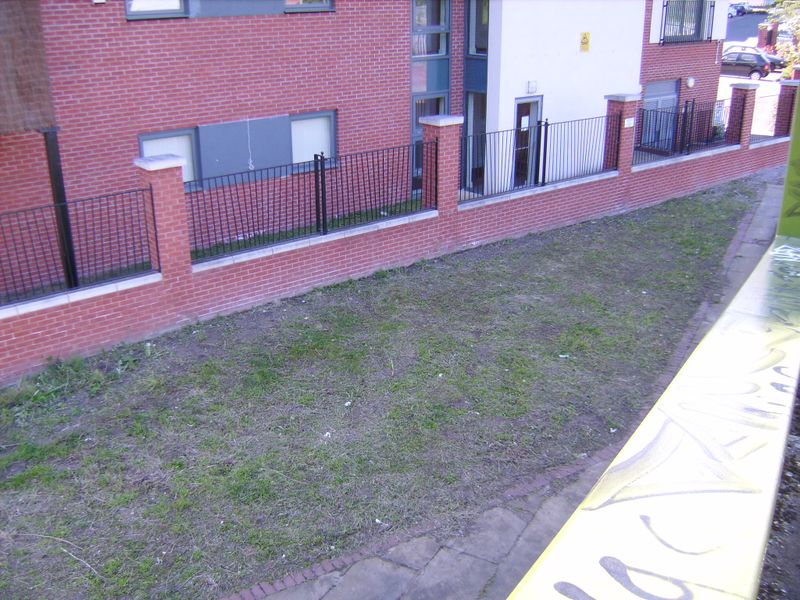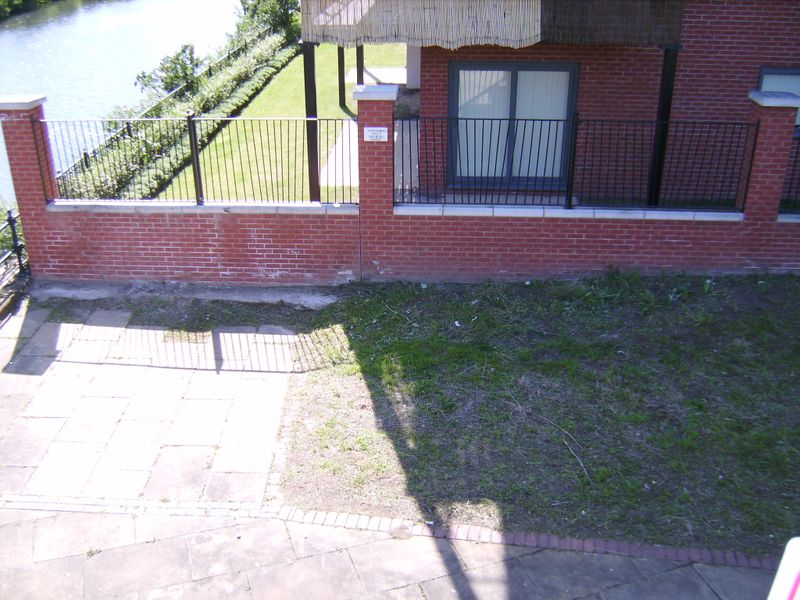 Salford side - super tidy!
Mersey Basin would like to say a big thank you to Andy and Andy from Up and Under Ltd for all the hard work they put into the not-very-pleasant-and-quite-smelly job. Also, thanks to Richard Burrows from Manchester City Council Street Environment team for very kindly providing the skip and for coming down on the day to help out. Thanks to Salford for helping to brighten up their side of the river and finally, thanks to Emily as without her hard work and determination to improve where she lives, this project would not have happened.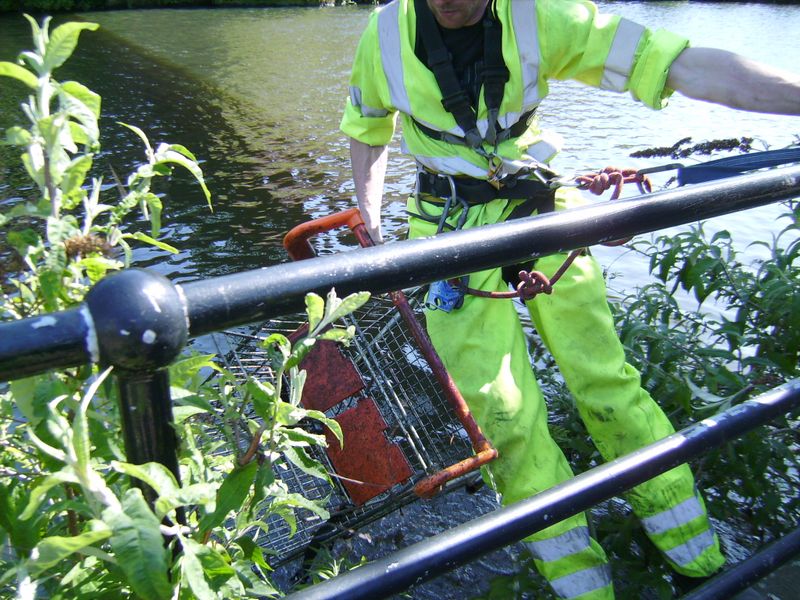 I wonder if Sainsburys want their trolley back?!