Quakers Coppice, a fantastic woodland on the outskirts of Crewe which is much-loved by walkers and wildlife alike, has now been improved thanks to funding from Waste Recycling Group Ltd (distributed by WREN). 
A new 1.5km path takes walkers on a circuit of the woodland which was previously inaccessible to buggies and wheelchairs, and is now an ideal route for workers on the nearby Crewe Business Park, as they will be able to do the walk without getting their shoes muddy!  This is also beneficial to the wildlife, because by encouraging walkers to use one main route, the rest of the Coppice will no longer be trampled and ground-level vegetation will have the chance to grow back - providing food and shelter for all sorts of bugs, birds and small mammals.
As well as the path, we've been able to create a new pond dipping platform, plant a native hedgerow and sow a wildflower meadow.Quakers Coppice can be found here - park on Mallard Way and follow the footpath that starts just after the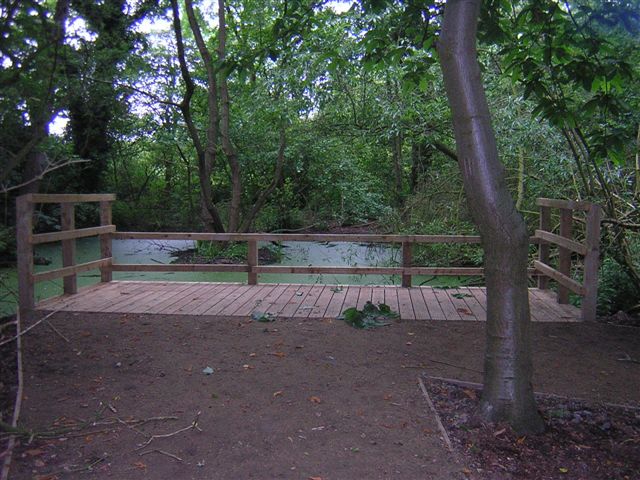 Fujitsu building.