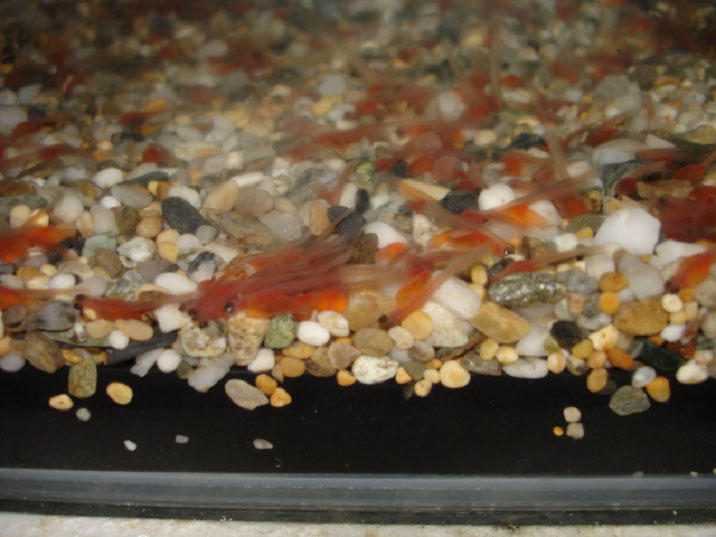 Easter may be early this year but pupils at three Lancashire schools will be looking after eggs of a different kind. Children at Brabin's Endowed Primary, Chipping, Thorneyholme Primary, Dunsop Bridge and St. Leonard's Primary at Padiham are keeping a watch on newly installed fish tanks in their schools containing sea trout eggs, being part of the Trout-in-the-Classroom scheme promoted and overseen by Ribble Catchment Conservation Trust based at Castle Cement Ltd in Clitheroe.
The eggs are starting to hatch and the children will feed the fry before finally releasing them into their local river or stream to increase trout numbers.
Said Stephen Hatton, the Trust's Habitat Project Manager, " The aim of the scheme is to promote a better understanding of the rivers and streams by the children in a very hands-on way and encourage them to look after their rivers and keep them clean and healthy for future generations. Hopefully in years to come they will see adult fish returning to spawn in the very same stream they were released into". Action Ribble Estuary secured funding for the tanks through Lancashire County Council's Green Partnership Awards and the Environment Agency matched the funds through the Ribble Fisheries Action Plan. The Environment Agency also provided the eggs from local streams.
This blog will keep you updated on the fishes' progress and show you how else the children are being involved in this exciting project.
><((((º>`·. . · `·. .· `·. . ><((((º> `·. . · `·. .· `·. . ><((((º>`·. .· `·. .· `·. . ><((((º>`·. .· `·. .· `·. . ><((((º>`·. .· `·. .· `·. . ><((((º>