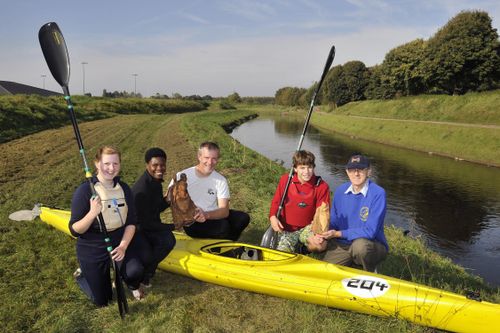 MWH Mersey Basin Week 2009 is taking place from Friday 2nd - Sunday 11th October, and registration is open NOW for you to enter your events.
Every year during Mersey Basin Week, thousands of local people get involved with practical activities and events on our watercourses. In 2008 nearly 5000 people took part in over 300 events - a figure we'd love to beat this time around!
If you'd like to organise an event (and it can be anything from a towpath tidy to a craft event, a guided walk to a wildlife survey), CLICK HERE to visit our website and download a registration form. You can also access some handy resources to help you plan your activity, and see the highlights of last year's week to get you inspired.
The closing date for registration is Monday 14th September 2009.
If you've got any questions, leave us a comment here, or email our Community Support Coordinator, Bev Mitchell.
Good luck.