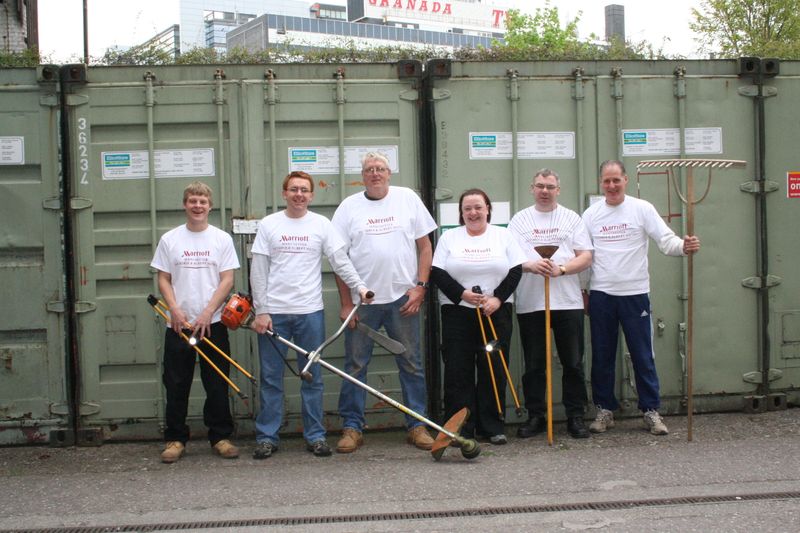 Marriott International pledged its commitment to environmental preservation more than 20 years ago. An executive Green Council set the global strategy and at hotel level Green Committee's have been formed. Now every year, thousands of Marriott associates celebrate Marriott Environmental Month.
The theme for the 2009 Marriott Environmental Month is "Spirit to Preserve". At the Marriott Manchester Victoria & Albert Hotel this has been translated into preserving the 275 metre stretch of Irwell riverbank starting at the New Quay Street Bridge through to Prince's Bridge.
On the 25th and 26th April volunteers from the Marriott V & A teamed up with Proud of Manchester and the Mersey Basin Campaign to widen the path by cutting back the brambles and removing aggressive and dominating weeds. Overhanging trees were pruned back to stop litter catching in the branches and finally all dead foliage was removed.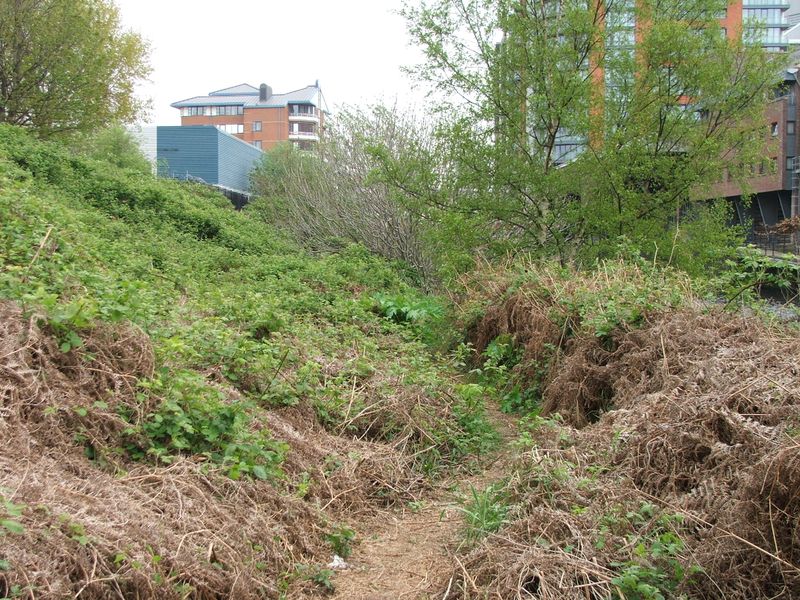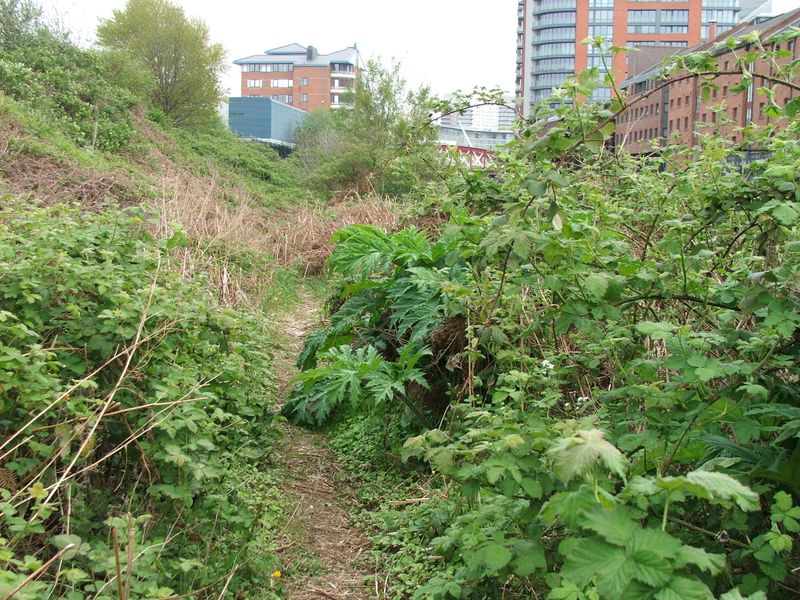 Before - the path was very overgrown with brambles and dead foliage.
Each day seven Victoria & Albert employees worked tirelessly putting in 87 hours volunteer time between them! Over the two days they collected six bin-bags worth of rubbish as well as filling an additional 10 bags with cleared giant hogweed, a non-native invasive species that causes photosensitive burns when it comes into contact with skin. On top off this great achievement they also filled an entire skip with cleared vegetation such as trees and brambles. The path is now much clearer for people to enjoy walking alongside the river and there is still plenty of vegetation to act as a habitat haven for wildlife in the city centre.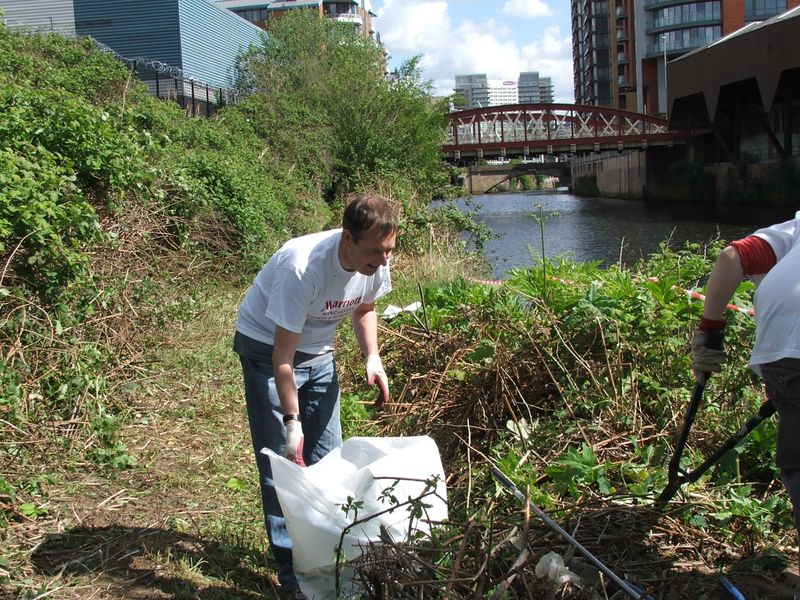 Everyone hard at work.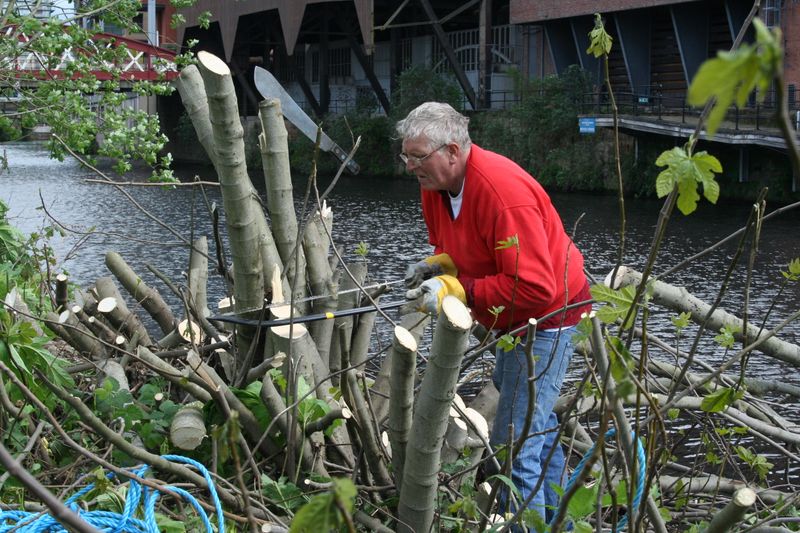 Watch that machete!!
Mersey Basin Campaign would like to say huge congratulations to the staff at Marriott Manchester Victoria and Albert Hotel for all their hard work. It is great to see that Marriott are so committed to their environmental responsibilities and they have helped make a real difference to this stretch of the River Irwell.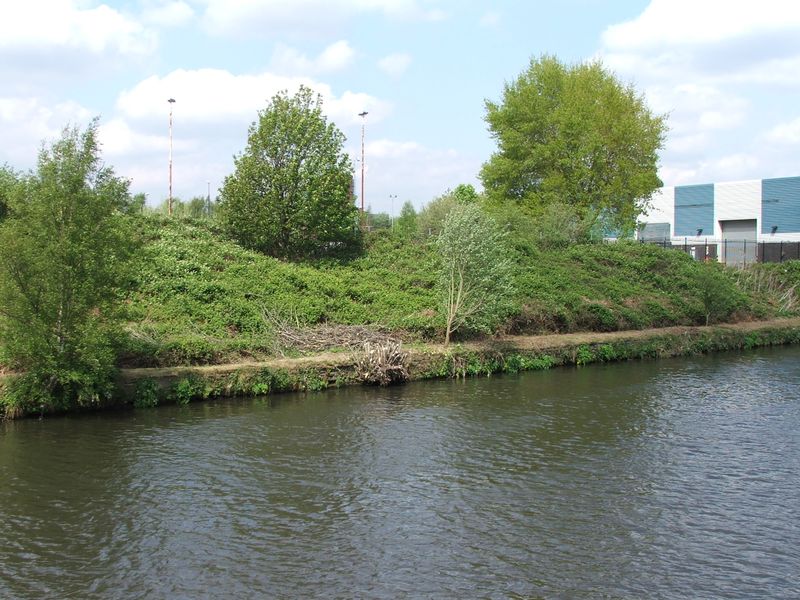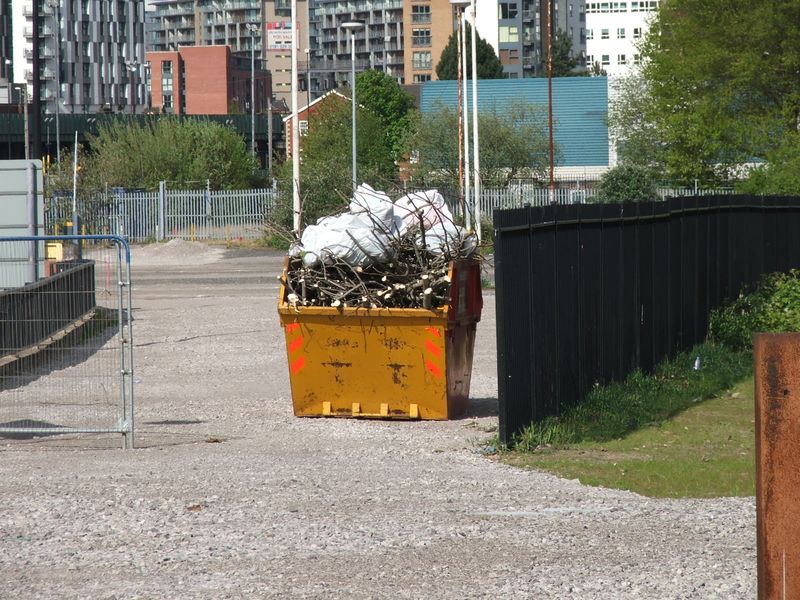 Afterwards - what a difference (a what a full skip!).