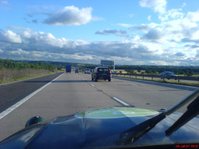 on the road to London....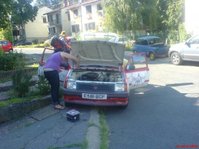 early car trouble for some fellow rally-ers...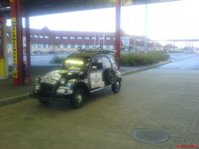 the car has reached the Czech border.
News just in from Green Team 2CV on the Mongol Rally - Graeme, Mark and Samantha the Salmon are currently spending a couple of days at a hostel in Belgrade, waiting for some early car problems to be ironed out. They seem to have passed through Prague unscathed, and above we have photographic proof that they didn't cause too much trouble at the Czech border.
Check out Graeme's account of the journey so far here....
Good luck, Green Team, we've got our fingers crossed for you - hope the car trouble is sorted out soon so that you can hit the road again.