Sunday was a good day for native plant species in Nantwich, as volunteers planted oak trees, snowdrops and bluebells.
One of the highlights of 2006's MWH Mersey Basin Week in the Upper Weaver was a BBC Breathing Spaces seed hunt, where people gathered native tree seeds at Nantwich Riv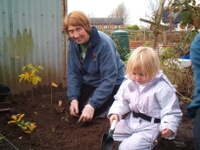 erside and planted them in biodegradable pots. On Sunday some of these seed hunters returned to Nantwich and planted out the - mainly oak - seedlings on a local allotment, to be cared for until this time next year, when they will be planted in their final p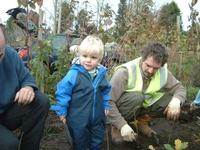 ositions by the River Weaver.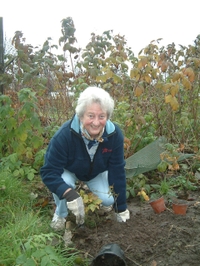 As well as the trees, over 2000 native bluebell and snowdrop bulbs were planted along the path by the Weaver so visitors should be able to enjoy an impressive splash of colour in the spring. The bulbs were paid for by Crewe & Nantwich Borough Council (CNBC), and the day was organised by CNBC's Riverside Officer James Thompson and Action Upper Weaver