30 volunteers worked hard over the weekend of 15th-16th March 2008 to remove debris and 100 bags of litter from the River Darwen and its banks at Hoghton Bottoms.
Led by local resident Carol Price, the weekend river clean tackled a kilometre stretch of the River Darwen. Access was slightly difficult because footpath 13 is currently closed due to a landslide following high flows in January and February. Volunteers had special permission to use a farm track to reach footpath 14 in the clean up.
Before the clean up this is how the river looked.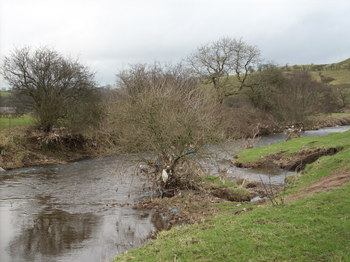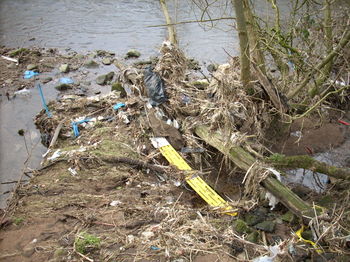 I intend to take the 'after' shot & post here on the BLOG soon.