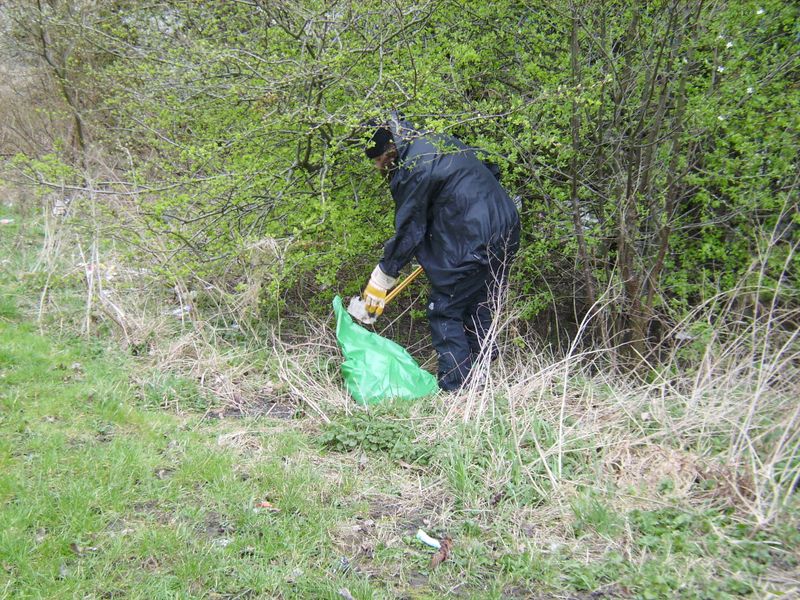 On Sunday 22nd March volunteers fom the Lass O'Gowrie pub and operatives from the Environment Agency made their mum's proud by removing litter and debris out of the River Medlock. The clean-up was held on a stretch of the Medlock between Pin-mill Brow and Palmerston Street as this is one of the few points that you can access the river before it becomes completely inaccessible through the city centre.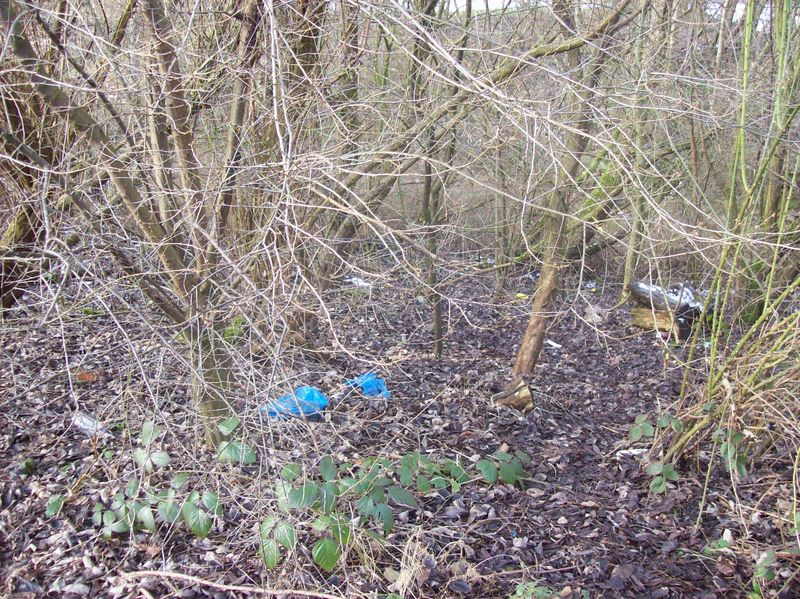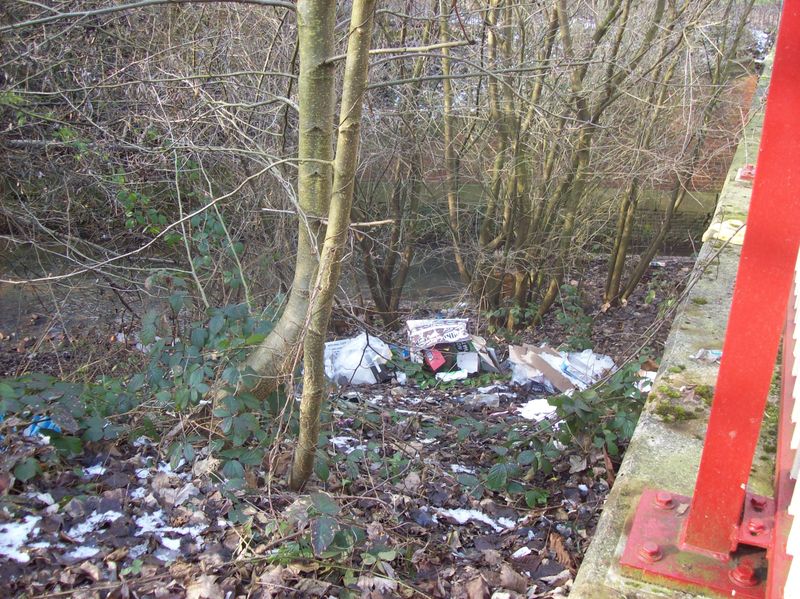 Yuck!
Lisa Davies the manager of the Lass O'Gowrie had contacted Mersey Basin Campiagn hoping to do something about the litter in the Medlock as her pub faces out onto it and it can be unpleasant for staff and customers looking out over lots of rubbish. We conducted the clean-up upstream of the pub and we hope it will have an effect downstream so Lisa and her team will see less rubbish around their pub.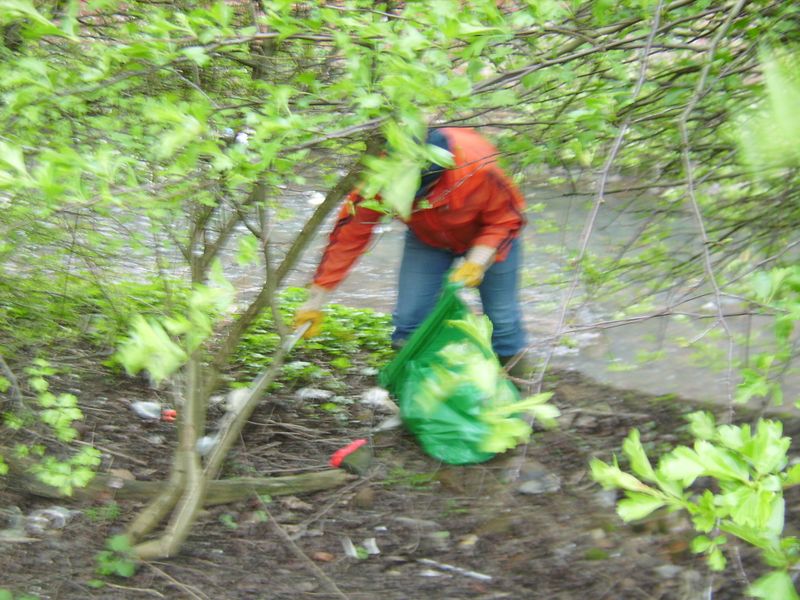 Working so fast volunteers were a blur!
There was only a small turn-out due to Mother's Day commitments however, 9 large bin bags were collected from the river banks and the Environment Agency removed 2 tonnes of debris from the channel which included lots of fallen logs, wagon wheels and a number of adults and childrens' bicycles! This area of the River Medlock however is a prime spot for flytipping and there is a large amount of litter which still needs to be removed from both the banks and the river channel. I think another clean-up is in order!
Much better - still a lot more to do down there though!
MBC would like to say a huge thank you to EA and the staff at the Lass O'Gowrie for their hard work and support. It was great fun and the reward of pub food and drink afterwards, kindly supplied by the Lass O'Gowrie, made it even better!