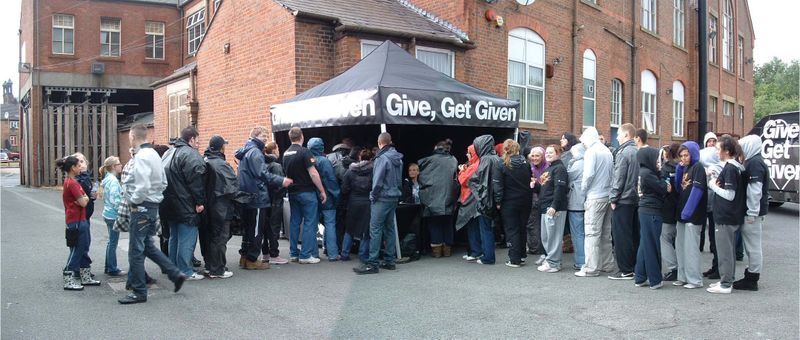 On a very wet Sunday June 7th, 46 volunteers braved the weather to come down to a site adjacent to the River Medlock to do their bit for the environment.
In partnership with Mersey Basin Campaign, Groundwork and Orange RockCorps an event was organised to help clear as much of the fly-tipped rubbish as possible from out of the bushes next to the river. Volunteers also helped to clear the paths, cut back vegetation and help remove some of the Himalayan Balsam that has started to take over the site.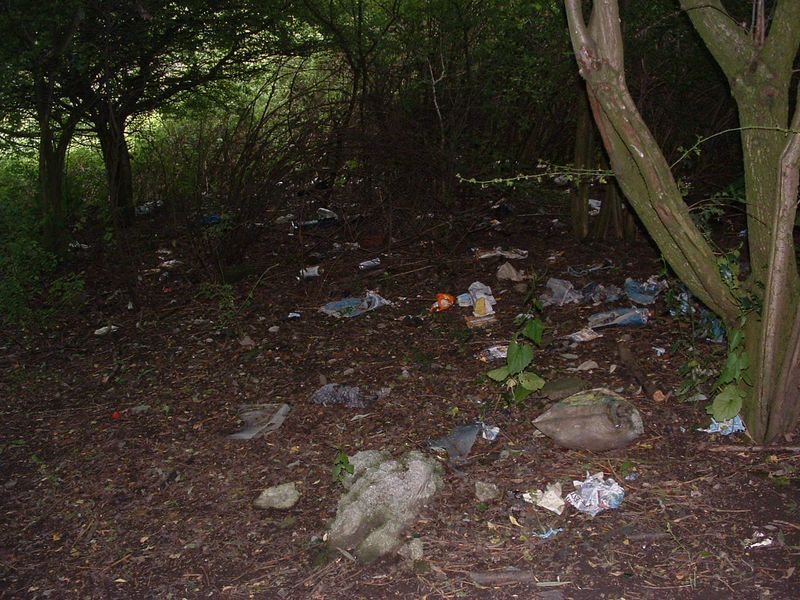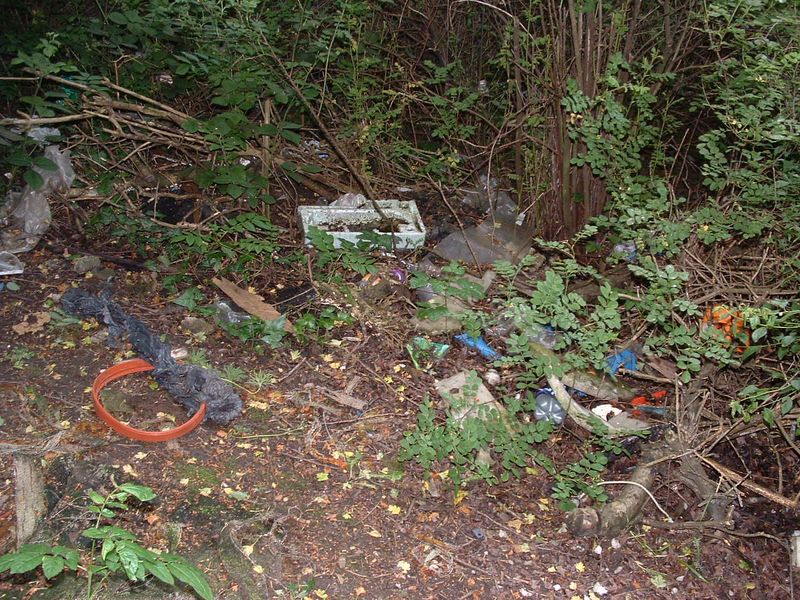 Yuck! What a mess!
Volunteers were recruited via a scheme called Orange RockCorps, which was started in the US and is now into it's second year in the UK. The aim of the scheme is to encourage people to have a go at volunteering, particularly young people. RockCorps recognised that a lot of people may wish to try volunteering and either don't know who to contact to get started, or don't know how to go about the activities involved in volunteer work. In light of this, RockCorps started going out to various organisations to find activities that could use a big group of volunteers. Volunteers could then sign up for events through the website and were offered the incentive that, if you give four hours of your time to help make a difference, you get given a ticket to an exclusive gig at the Royal Albert Hall! You can't win yourself a ticket, you can't buy yourself a ticket, you have to earn your ticket.
This year the scheme has been extended to include events in Manchester as well as London, with a companion gig at the Manchester Apollo. Acts have already been announced for the Manchester Apollo gig on July 13th and include Lady Gaga, N-Dubz and The Enemy! Not bad for free (well not exactly free, but still cheap at the price for doing 4 hours work!).
Down by the River Medlock, everyone got soaked whilst they were signing in but the rain managed to hold off while they were working until the end of the event (where it started again with a vengeance!). Orange RockCorps supplied all the volunteers with t-shirts, ponchos and gloves (which were theirs to keep) as well as providing snacks and drinks during the event and pizza to celebrate afterwards!  
All the volunteers made a real effort and for some people it was their first time volunteering. Between the whole team, they filled a skip to overflowing with cleared rubbish and vegetation. Some of the weird and wonderful items collected included: a fridge, a mattress, loads of old carpet, tyres and hubcaps, a plastic dog house, a broken TV and loads of general litter such as cans, bottles and plastic bags.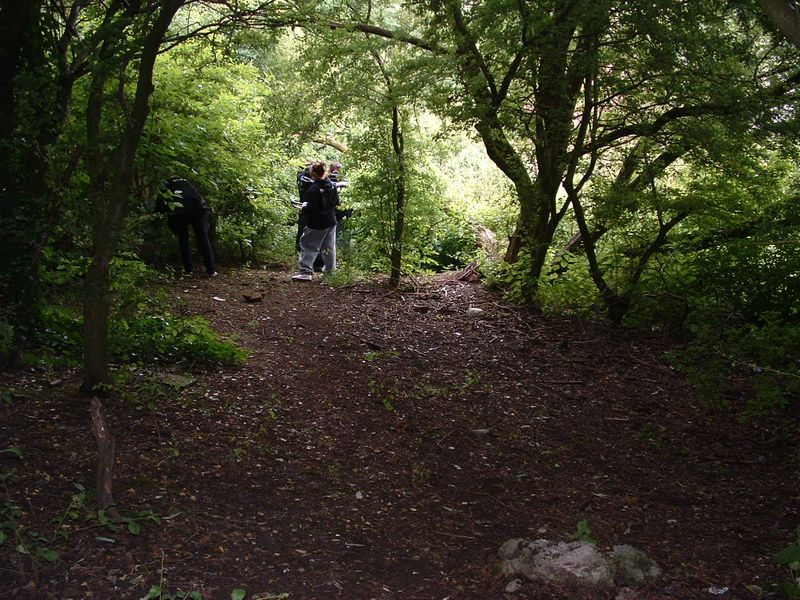 After – such a difference!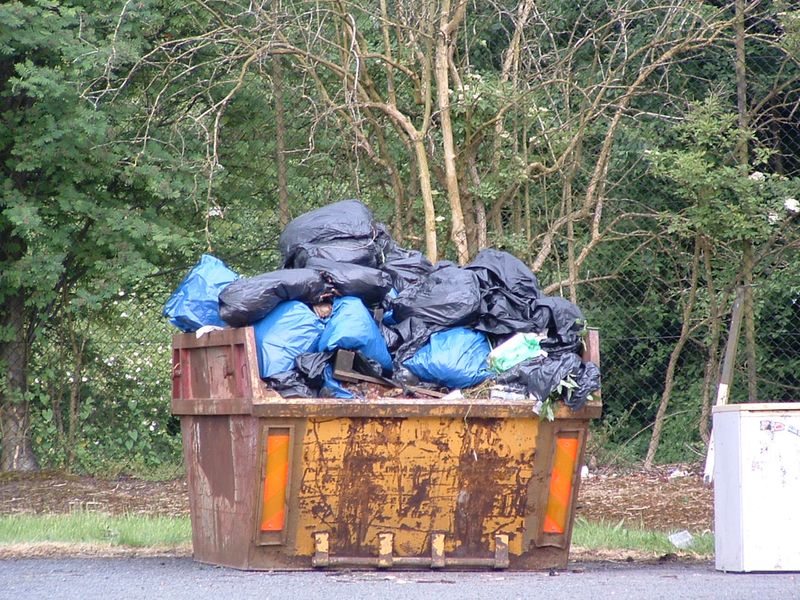 Could that skip be any fuller?!
 It really was a great event making a real difference to an area with few resources. I'd like to say a few huge thank yous to the various partners involved. Firstly, thanks to Orange RockCorps for recruiting the volunteers and supplying all the extras, incentives and equipment (basically all the hard work!). Thanks to Groundwork for their support on site visits and helping out on the day. Thanks to Manchester City Council for kindly donating the skip and disposing of the waste. Thanks to the Ardwick Centre for very kindly letting us use their car park and toilets. And finally, thanks to all the volunteers who weren't put off by the rain and who came down and made a real effort. Thanks for all being so enthusiastic and I hope you all have an amazing time at the gig!
There are still volunteering events going on in Manchester (and London) so if you would like to have a go, sign up on the Orange RockCorps website: www.orangerockcorps.co.uk
Go on, give and get given!