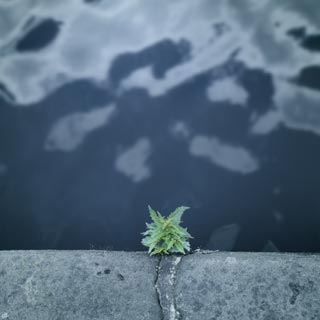 Picture (c) Graeme Cooper 2008
Do you fancy yourself as the next David Attenborough, or perhaps the Northwest's answer to Captain Cook? Would you like the chance to explore our urban jungle from a new perspective? Then we might have just the event for you.
Ecological artist David Haley will be leading an exciting arts and ecology expedition through Manchester city centre as part of the Rochdale Canal Festival on Wednesday 15th July. Starting at midday from Deansgate station, and finishing up at Beswick St, the tour will provide an unrivalled opportunity to discover Manchester's wildlife. Participants will search the urban landscape for plant and animal habitats, and find out exactly who and what shares our city.
There will be time for drawing, photography and field studies to consider Manchester as a living organism. David, a research fellow at MIRIAD, Manchester Metropolitan University, promises us plenty of educational stuff, and serious bits (his words) for people keen on urban ecology, spatial planning, futures studies, art, science and community participation.
The programme for the walk is as follows:
12:00 Welcome at Deansgate station - introductions, health and safety, any questions
12:15 set off
1:00 Oxford Rd - break for drink, information, drawing, photography, observation and talking
1:15 set off
2:00 Piccadilly station - break for drink, information, drawing, photography, observation, talking and collecting.
2:15 set off
3:00 Finish at Beswick St
3:10 return via Ashton Canal
3:30 drop off at Piccadilly station
ROUTE
A brief view of the River Medlock and Bridgewater Canal will be supplemented by Castlefield Basin - one of the oldest transport interchanges in the world. We then follow the Rochdale Canal passed Oxford Road to Piccadilly Basin. From there we will walk to Beswick Street, then take the Ashton Canal back to Picadilly station.
SAFETY AND COMFORT
Clothing: comfortable shoes and clothes - waterproofs, hat, sunscreen
Tools: please bring portable drawing equipment, camera, binoculars if you have them
Water: please bring a bottle of water
Food: please bring a picnic lunch
Toilets: will be available at lunchtime
Access: the route is wheelchair / buggy friendly
Warning: beware what you're picking up
Children: under 16s must be accompanied by an adult
HAVE FUN!
If you'd like to hear an audio feature on David and his walks, please visit http://hearmanchester.com/green/