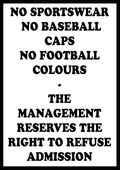 For those still following the drama of the Ecohub North festive quiz, here are the answers.....
Happy New Year, everyone.....
Quiz of the Year:
Round 1: 2008
Which film won the Oscar for Best Picture?
 (a)    No Country For Old Men
Barack Obama won the US presidential election in November, but he isn't president yet. When is his inauguration?
 (a)    20th January 2009
How many GOLD medals did Great Britain win at the Olympics in Beijing?
 (a)    19
2008 was a very important year in some quarters. Which of the following was it the UN's official year of?
                                          a.       International Year of Dance
b.       International Year of Bees
c.       International Year of the Potato
d.       International Year of Knitting
(a)     The Potato – c
The UN says "it is hoped that the International Year designation will do for the potato what the International Year of Rice did for that foodstuff in 2004.
In what month of 2008 did the price of oil hit $100 a barrel for the first time?
 (a)    January
For the first time in 32 years, Fidel Castro isn't President of Cuba. Who took over from him this year?
 (a)    Raul Castro
What device failed to destroy the earth, as predicted by some, in October?
 (a)    Large Hadron Collider
Which soul legend who died this year won't be making any more chocolate salty balls?
 (a)    Isaac Hayes
Which environmentally-themed space movie, made in 1971, was set in 2008?
 (a)    Silent Running
On 1st January 2008, the no.1 single was 'When You Believe', and the no.1 album was "Spirit" – but what connects the two?
 (a)    Artists Leon Jackson and Leona Lewis were both winners of ITV's X-Factor, in 2007 and 2006 respectively.
Round 2: It was 40 years ago today – 1968
1. Which band were in the number one slot on 1st January 1968? You get a bonus point if you can name the song…
(a)     The Beatles / Hello, Goodbye
Incidentally, the no.1 album at the time was 'Val Doonican Rocks….But Gently'. That's by Val Doonican….
2. This year, Lewis Hamilton became the first Briton to win the Formula One Drivers' Championship since Damon Hill, but who won it in 1968?
(a)     Graham Hill
3. Manchester United became the first English club to win the European club championship in May 1968, but which NATIONAL team became European champions the following month?
(a)     Italy (bonus point if anyone knows that they beat Yugoslavia)
4. Who was assassinated at the Lorraine Motel?
(a)     Martin Luther King Jr
5. What popular children's toy, still available today, did Mattel launch in September 1968?
a)      Barbie
b)      Hot Wheels
c)      Viewmaster
(a)     Hot Wheels
6. Who became a father in February '68, and made a famous musical comeback in December?
(a)     Elvis Presley
7. Kylie Minogue was born in 1968 – yes, she really did turn forty this year – but what was her first number one hit in the UK in 1987?
(a)     I Should Be So Lucky
8. The movie 'Blade Runner' was based on a 1968 story by Philip K. Dick. What was the title of the story?
(a)     'Do Androids Dream of Electric Sheep?'
9. What was the average price of a British house in 1968?
(a)     £4,300 (allow £500 either way)
10. Which moviestar, who died in 1968, said "All I need to make a comedy is a park, a policeman and a pretty girl?"
(b)    Charlie Chaplin
Round 3: The Eleven-Plus
1. Mary is 12 years old, and her father, Steve is 42.
a) How old was Mary's father when he was four times as old as Mary?
He was 40, and she was 10.
b) In how many years will Steve be three times as old as Mary?
In 3 years – he will be 45 and she will be 15.
c) How old will Mary be when her Dad is 10 times as old as she was 6 years ago?
She'll be 30, and he will be 60.
2. A factory employs 1044 people. One quarter of them cycle to work, and half travel by bus. Of the remainder, one third come by train, and the rest walk. How many employees walk to work?
174
3. If December 1st falls on a Friday, on what day will Christmas Day fall that year?
Monday
4. Rewrite the following sentences, using only the correct word from each bracket:
a)      (Whose / Who's) afraid of the big bad wolf?
b)      The dog can see (its / it's) master when (its / it's) standing by the gate.
a) Who's, b) its, then it's. You must get everything correct for 1 point.
5. The leader of a Guide Patrol is named Mary Jenkins; so her surname is Jenkins, her Christian name is Mary, and her initials are M.J. There are 6 other girls in her patrol; each has two initials.
Surnames: Brown, Smith, Evans, Clark, Jones
Christian names: Molly, Celia, Gwen, Ruth, Sally
Two girls have surnames and Christian names beginning with the same letter; two others are named Ruth. One of the twins has the same initials as the leader, and the other has the same Christian name as Evans.
Write down each girl's full name.
1 point for each correct name.
Celia Clark
Sally Smith
Molly Jones
Ruth Jones
Ruth Evans
Gwen Brown
Round 4: Merry Christmas everyone…..
 1.Name 5 of Santa's reindeers from "The Night Before Christmas
(a)     Dasher, Dancer, Prancer, Vixen, Comet, Cupid, Donner, Blitzen
2. In the 'Twelve Days of Christmas' song, how many gifts are given in total?
(a)     364
3. In what year did Cliff Richard last have a Christmas Number 1?
(a)     1990
No bonus points for knowing the song! Which was the stunning 'Saviour's Day'.
4. Who resigned from their position of power on Christmas Day, 1991?
      (a) Mikhail Gorbachev
5. Which Christmas-hating beast lives on Mount Crumpit? (Just north of Whoville)
(a)     The Grinch
6. Name all the paranormal visitors that Scrooge receives in 'A Christmas Carol'….
(a)     Marley's Ghost, Ghost of Christmas Past, Ghost of Christmas Present, Ghost of Christmas Future
7. Which of the following Christmas paraphernalia was invented by Sir Henry Cole?
(a)     Fairy lights
(b)     Christmas cards
(c)     Crackers
(d)     Mince pies
(a)     Christmas cards – b – he created the first commercial Christmas card in 1843.
8. Which British monarch was the first to broadcast a Christmas message to the nation? Bonus point if you can name the year.
(a)     George V (1932)
9. According to the Met Office, when was the UK's last official 'White Christmas'?
(a)     2004
10. In what country was tinsel invented in the 1600s?
(a)     Wales
(b)     Germany
(c)     Argentina
(d)     Spain
(a)     Germany – b