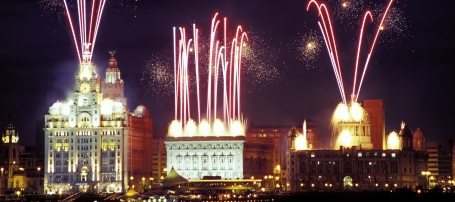 A new year, and a couple of new blogs concerned with our Northwest waterways:
First up is John's RIVER MERSEY site, which includes a blog, video clips and links to all things Mersey-related.
For those of you further north, we have another John, this time focusing on the Ribble catchment, in the blog PUTTING FYLDE FIRST. I've linked through to his recent post on the Ribble Coast and Wetlands regional park project.
The image above, by the way, comes from Liverpool's celebration of the transition from 2008's Capital of Culture year, to 2009's Year of Environment. Click here to find out more.